Finding no fail pillow arrangements for a sofa is simpler than you think! And they can change the look of a room! I've compiled my very favorite, easy and foolproof ways to add pillows to a sofa and I'm sharing with you, my friends! I have a few videos to share too!
Any one of these pillow groupings would work with a one, two or three cushion sofa.
So, let's get started!
5 PILLOWS
This is probably the most popular way to add pillows to a sofa. Can you guess why? Symmetry! Our eyes and mind love symmetry! And if you are a pillow lover this is for you!
Here's the basics…
5 pillows
2 pairs of pillows resting against the ends of the sofa
Large pillows 22″ or larger against the arms of the sofa
20″ pillow against the 22″ pillows
lumbar pillow in the center
Easy right? This is a no-brainer arrangement!
Here's a fun video to show you how I styled the pillows in my living room.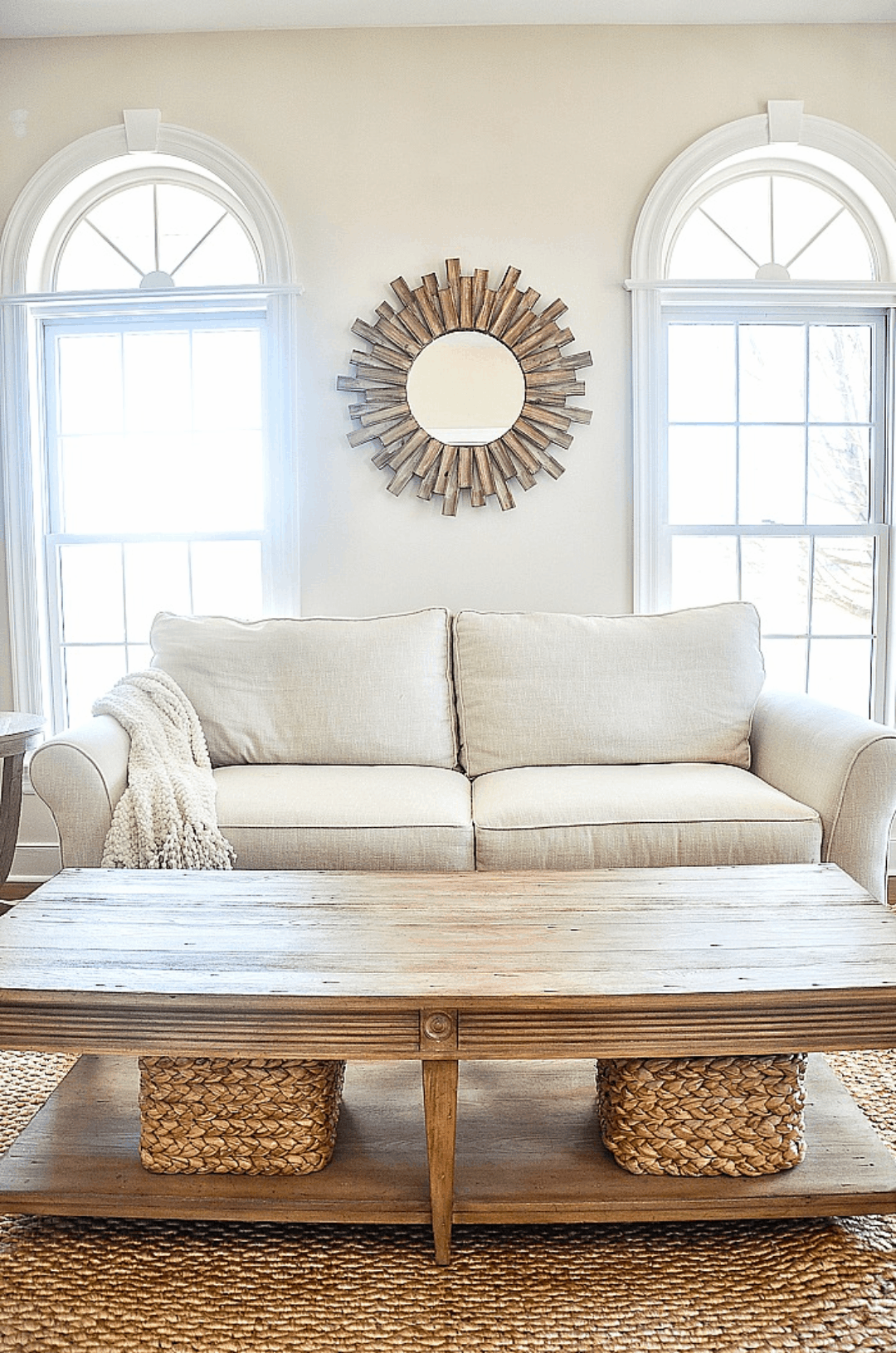 THREE PILLOW ARRANGEMENT
I love this second easy pillow arrangement! It's sooooo doable and grouping three pillows together gives a big punch of pretty to a room!
Here's the basics…
three pillows
vary sizes
grouped together from largest to smallest
largest pillow resting on the arm of the sofa
CASUAL STYLING
Finally the last arrangement is very popular right now and it definitely falls into the "no-fail" category! It has a casual, comfortable look and feel. And you can create it in no time at all!
Therefore, this may be a very updated choice to try!
Here's the basics…
three pillows
a pair of pillows on either end of the sofa, one propped upright and the other slumped casually over on the other end of the sofa.
lumbar pillow tossed casually on the sofa, maybe resting on the slumped pillow
Yet another fun video! By the way, do you like the coffee table arrangement. It's new for me!
And those are my favorite stylings for a sofa!
Easy right? It's nice to see these arrangements however styling them in your own home is even better! So make a goal to try one of these arrangements on your sofa today! And remember to let me know how they worked!
Also, let me know in the comments if you like the little videos. If you like them I'll try to do more of them!
Here are some other posts to enjoy…
Sign up to get 50… more like 100 inspirational decorating ideas in a flipbook!