FARMHOUSE STYLE WHITE PITCHERS
I bet you have a couple white pitchers or a creamers lurking somewhere in the cupboards of your kitchen. White ironstone is an iconic farmhouse item. They are simple and utilitarian and are true workhorses of a farmhouse kitchen! Today I'm sharing some tips for using white pitchers… farmhouse style… with a twist! Let's look white pitchers, not necessarily ironstone, for creating MODERN farmhouse appeal!
I'm thrilled to be part of DIY TIPS AND TRICKS… THE FARMHOUSE EDITION!
Please take the time to visit my very good blogging friends (who are all fabulously talented) for their take on today's topic!
White pitchers are my go-to's for so many things!!! Let's look at 6 ways to use our white pitchers evoking a modern spin on traditional farmhouse style! You all know these ways to use them, but it's good to be reminded and get a little fresh farmhouse perspective.
STORE
White pitchers are fabulous containers to store things in. I use a sleek looking, modern white farmhouse pitcher to hold some of my most used and loved wooden spoons and my whisk. Love this when I can grab a spoon right next to my stove! I also have a white pitcher filled with my go-to tools like a small hammer, screw driver, ruler etc. Upstairs I keep a white creamer to put my make-up brushes in! Think outside the box and use white farmhouse style pitchers to store things you use!!!
POUR
This is really a no-brainer! Don't forget to make a white pitcher your everday vessel for your favorite drink! Why get water from the sink or milk from a carton when you can pour it from a pretty white pitcher? Wouldn't a white pitcher filled with lemons, ice and water be great to fetch out of the frig when you need a drink! Pamper yourself and make drinking water an enjoyable ritual.
Don't forget to use a white pitcher for
milk at breakfast
sangria
iced tea (my favorite)
your favorite drink
STACK
One of my favorite ways to display a pretty pitcher is by perching it on a stack of dishes! It elevates (pun intended) the pitcher to art!!! And when your pitcher sits on a stack of white dishes with interesting edges… beautiful!!!! Just think what a pretty and oh, so easy centerpiece this would be on a kitchen table!
GROUP
The image above show just a little portion of my large pitcher collection. YIKES! I have not met a white pitcher I don't love! It's a serious problem!!! But the good thing about having lots of white pitchers is that they are fabulous to decorate with. Yes, they make such striking grouping. Do you have a shelf or table you can group white pitchers on? They offer such a big punch of warmth and farmhouse style!
CONTAIN
This is really the same concept as the "store" tip above. But think of things that you need to corral. Think of things that might be in your kitchen drawers that need a home. Like all your odds and end silver. I seem to attract odd silver pieces! Not a bad thing to attract but it can cause a lot of clutter. So when I put some in pretty creamers they are no longer clutter and become "decor"!
FILL
Flowers and white pitchers are made for each other! Who doesn't love that combination!!!! I have gorgeous vases stashed in the bowels of my basement because when flowers come into my home they usually are plunked right into a white pitcher! White pitchers make the best vases!!!
Now that I have reminded you about the virtues of these beautiful and humble containers get them out and USE THEM… farmhouse style!!!
How do you like to use your white pitchers?
Here are some other DIY TIPS AND TRICKS for farmhouse style living!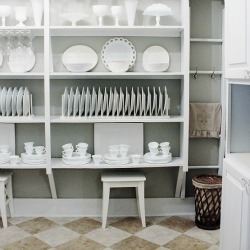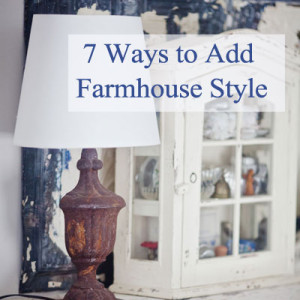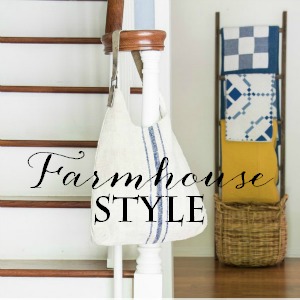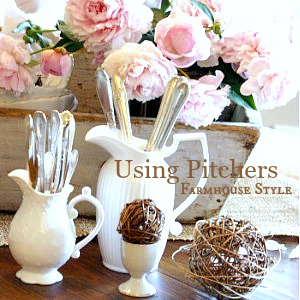 Remember to pin this to your FARMHOUSE or DECOR Pinterest boards. You can follow me on Pinterest and see all the fun things I'm finding to pin HERE!