Are you a budget decorator? I sure am! I buy mostly on sale… deeply discounted sale. I also recycle and upscale items around my home! Breathing new life into things is a thrill! Once a month I'll be teaming up with some of your favorite blogger to bring budget friendly ideas and projects to you. Today I'll show you how I took the old worn out toile planter above and turned it into a chic new looking piece… for free!
I so happy to be a part of…
Make sure you check out the bottom this post for a link to the other participating blogs!
I've had this planter kicking around for about a century… or so it seemed. I have not used it in years! It is dated and had big watermark stains on it. But I love the shape and just could not get rid of it. I knew that someday I would do something with it!
It had such pretty little legs with the patina of years on them! And the inside was a black enamel. Well, the planter's day finally did come and look how fresh it looks!
This project was so easy that if you blink you might miss the directions!!!
StoneGable Torn Napkin Upscaled Planter
Materials…
old planter, pot, box, bin… anything that has a flat-ish surface that needs upscaling! (I'm thinking of using this technique on my terracotta pots next!
paper guest towels or napkins ( I found mine in a powder room drawer)
Modpodge
small, old paintbrush
To start…paint your planter a background color using craft paint. I painted my planter with 2 coats of white paint. Make sure your planter or pot or whatever you are upcycling is completely dry before going any further!
1. Paper guest towels.
2. Rip one corner off of the guest towel or napkin and tear apart the layers of tissue. Use only the top printed tissue for this project.
3. Rip around the designs of the printed tissue and position them on the planter. Apply Modpodge over the tissue and stick the tissue to the planter. You can "push" the tissue around the planter a little to get a buckled look. Overlay tissue is some places to make the design more intense. I even ripped the design on the planter here and there for a worn look. I also left area "open" so the white paint showed through.
Let dry completely before using!
It's that easy! What do you think? Much better?
Now, put on your thinking cap… What in your home can be upcycled this easy and budget friendly way? And the look you can get will depend on the design on the paper guest towels or napkins you buy!!!! WHOO-HOO! Let's get creative!
Make sure you stop by and check out all these other fabulous budget friendly posts…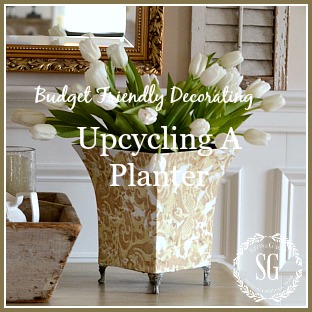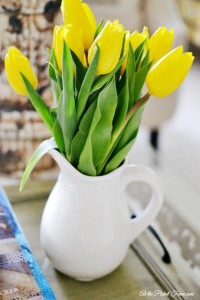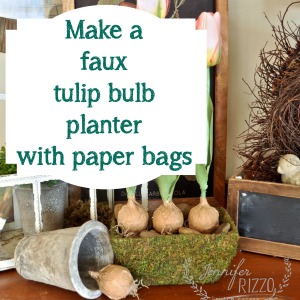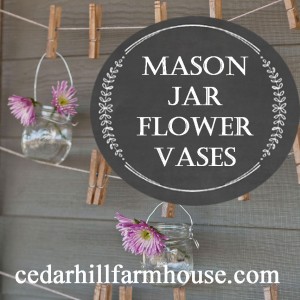 Remember to pin this to your DECOR or BUDGET Pinterest Board! You can follow me and see all the decor things I am pinning HERE!