I hope you are in fall/back to school mode by now. I LOVE fall! I wait every year for this, my favorite, season to begin! Actually, I start celebrating fall early. So HAPPY FALL! It's now official! And you really don't need a calendar to know it's fall if you send any time on THE SCOOP! It's brimming with lots of fall recipes and diy's and house tours and decorating. So if you are like me you will be spending lots of time perusing this week's Scoop!
Your hosts…
We are
And this week's featured host is
Hi Scoop Friends! I'm excited to share a really beautiful GIVEAWAY going on at StoneGable right now!
$200.00 GIFT CERTIFICATE from LoveFeast Shop
They are the nice folks that have these gorgeous Hot Sqwash velvet pumpkins and so much more! Go HERE to enter and see our beautiful VELVET PUMPKIN CENTERPIECE AND VIGNETTE FALL TOUR!
And pick up your 15% off discount code too!
Here's another great fall bargain!
A Maker's Studio beautiful MESH STENCILS are now 50% off! And more great products like gilding papers, sizing for gilding, and Italian decorative surfaces are all on sale! You can also sign up for our Subscription Club and get beautiful transformative products for $24.99 a month!
Look around there's a lot of wonderful products on sale now!
Go HERE to see great fall deals! Lots of ideas and inspiration too! Or go HERE and enter id #813524
Now let's see what our hosts are sharing this week…
OUTDOOR DECORATING IN SMALL SPACES || HOW TO DRY HYDRANGEAS || PUMPKINS IN VELVET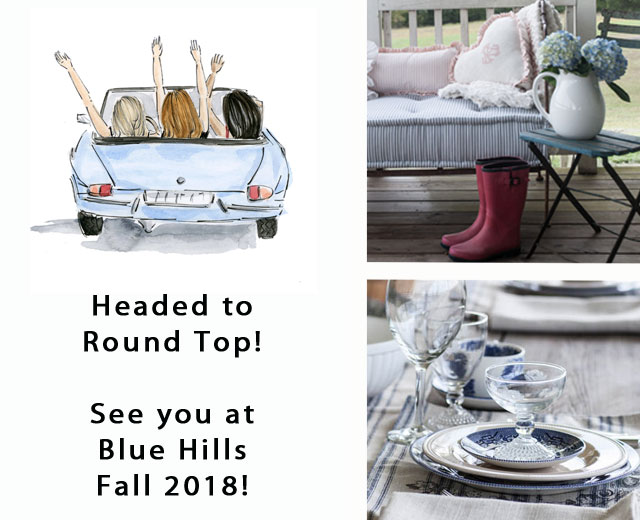 ROUND TOP UPDATES AND A FRENCH BOOK | FALL DECOR FROM THE GROCERY STORE
USING GRAIN SACKS IN YOUR HOME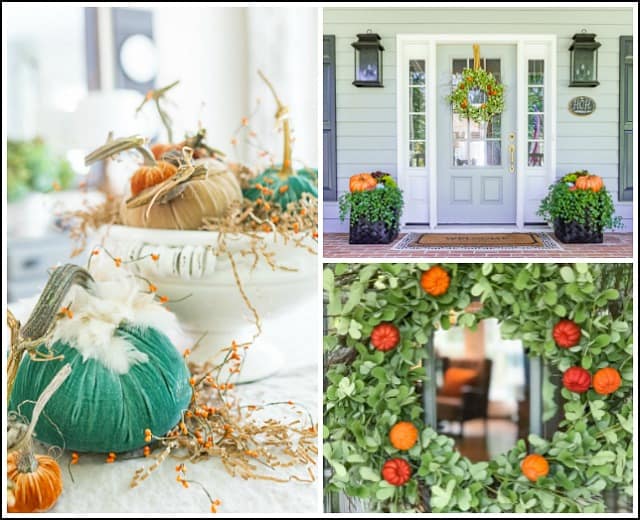 FALL FRONT PORCH || HOW TO MAKE A VELVET PUMPKIN CENTERPIECE ||
HOW TO MAKE THE EASIEST FALL WREATH IN THE HISTORY OF EVER
Let's party! Here are a few features from last week!