I'm so glad you are here! This week I'm planning a whole lot of great posts for you! I've put together 100 decorating ideas in a cute little flip book that is yours from the asking! Make sure you look for it because it is filled with decorating inspiration! But for now… let's party!
The weekly party featuring the scoop on the best from around the web!
We are…
Anita from Cedar Hill Farmhouse
Debbie from Confessions of a Plate Addict
Yvonne from StoneGable
and Suzy from Worthing Court
And Yvonne at StoneGable is your host this week!
I'm so happy to be hosting this week! I've been thinking a lot about my decorating style lately. I've written a decorating course, you can see HERE and it has given me the courage to make a big tweak in the decor at StoneGable!
Sometimes you just need a bit of confidence, a "can-do" attitude and a friendly little push to move forward and make a few basic changes that have lots and lots of impact in your home!
You can see my lightened up style HERE.
Knowing your decorating style is the number one thing you can do to be a better home decorator! See HOW TO KNOW YOUR DECORATING STYLE HERE.
This may be just the little push you need too!
Here's what your hosts are sharing this week…
STONEGABLE'S COLOR PALETTE || HOW TO STLE A ROUND COFFEE TABLE || DESIGNER SECRETS FOR A ROOM THAT STAYS IN STYLE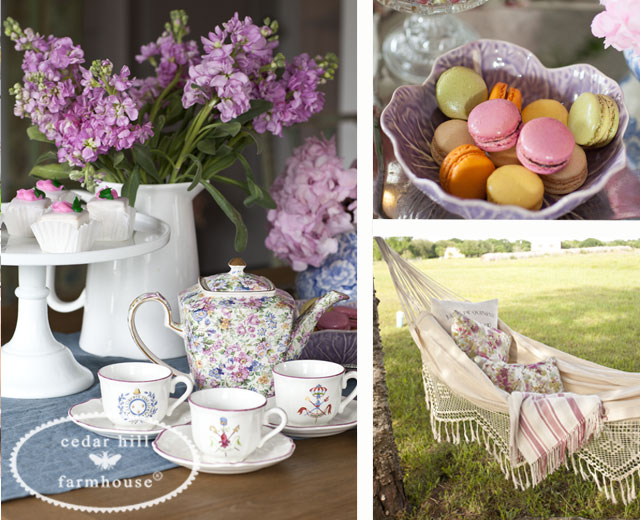 TEA PARTY WITH PINK PETIT FOURS | MY 8 YEAR BLOG ANNIVERSARY!!
DECORATING WITH COMPLIMENTARY COLORS
WORTHING COURT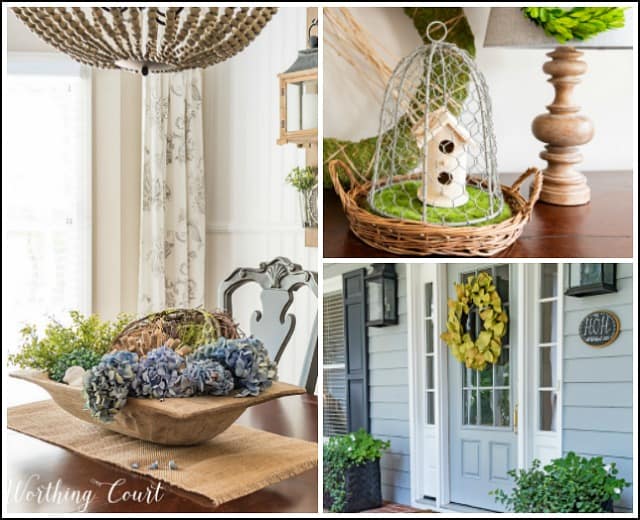 STEP-BY-STEP DIRECTIONS FOR PUTTING TOGETHER A SPRING DOUGH BOWL || 6 MUST-HAVE SPRING DECORATING ESSENTIALS || HOW TO HELP YOUR HOME PUT ITS BEST FOOT FORWARD
Here are some features from last week…
SPRING CONFETTI BARS from Suburban Simplicity
DIY FRAMED WALLPAPER MURAL from At Home With Ashley
BEAUTIFUL CHINOISERIE EASTER EGGS from Celebrating Everyday Life
EASY ST PATRICK'S DAY DECORATING IDEAS from Dabbling And Decorating
GREEN SIGNS OF SPRING from Botanic Bleu