Welcome to THE SCOOP! If you are like me The Scoop is a Monday evening must-read! I sit down and go to blog after blog and get more and more inspired! Here at StoneGable, we are in full Christmas mode! I have so many new posts planned for you and lots of new content and ideas to make your holiday's merry, blessed and bright! So, if you have not signed up for the StoneGable newsletter you will want to do that today so you don't miss a post! Sign up above on this page where it says SUBSCRIBE!
The Scoop is the weekly party featuring the scoop on the best from around the web!
Hey, Friends! It's Yvonne @ StoneGable. Did you know I want to help you decorate your home for Christmas? Literally! Let's decorate your table with a pretty festive centerpiece! And let's decorate your mantel or flat surface anywhere in your home. And then let's create a stunning Christmas vignette! I'm calling it…
THE STONEGABLE CHRISTMAS DECORATING SPECIAL
For just $49.00 I'll help you get a big jump on your Christmas decorating! Using what you have or doing something new, let's get busy and decorate. It's easy! Just go HERE, fill out the questionnaire and schedule a time to chat with me.
I'll do all the research and come up with fabulous and festive ideas just for you! I've opened up a few new times on my schedule so you can work with me to get tailor made Christmas decorating ideas!
If you would like to know more about this one-time special offer you can see more about it HERE. I can't wait to help you decorate for Christmas!
CHRISTMAS DECORATING BEHIND THE SCENES || WINTER WONDERLAND TABLESCAPE || WINTER WONDERLAND TABLESCAPE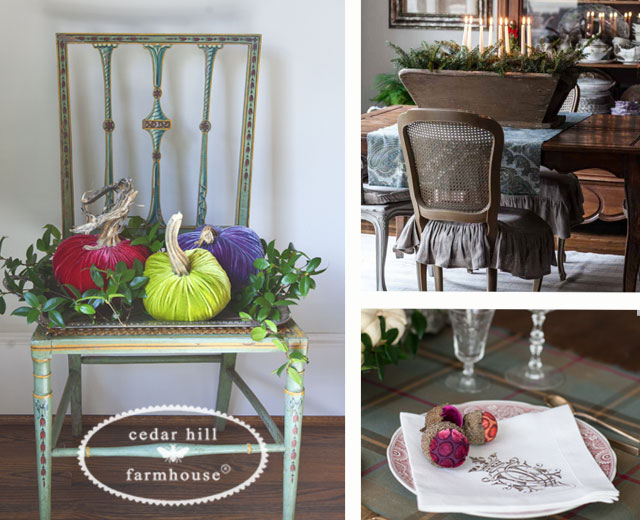 HAND-PAINTED THRIFT STORE CHAIRS | CHRISTMAS CANDLE PROJECT
ANITA'S SOFT SURROUNDINGS COLLECTION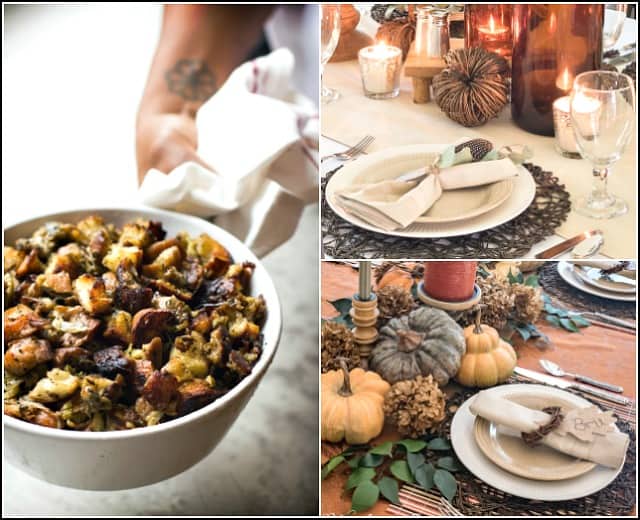 STUFFING/DRESSING RECIPES – INCLUDING GLUTEN FREE || HOW TO SET A CASUAL, BUT ELEGANT THANKSGIVING TABLE || HOW TO MAKE A THANKSGIVING TABLE EVEN USING YOUR EVERYDAY DINNERWARE
Now, let's party…
CHRISTMAS GIFT WRAPPING IDEAS FROM JENNIFER PERKINS
She as an ADORABLE video too!
BEAUTIFUL NOVEMBER ENTRYWAY FROM STARFISH COTTAGE
FREE PRINTABLE HOLIDAY PLANNER FROM THE SCRAP SHOPPE
COMPANY MAKE-AHEAD MASHED POTATOES FROM WALKING ON SUNSHINE
SIMPLE DIY CHRISTMAS ORNAMENT FROM HAPPY HOUSIE