It may not be spring yet, but spring is budding all over if you are reading home and garden blogs! I'm seeing the most beautiful and light spring decor this year! And here on THE SCOOP, many of our blogging friends are bringing their beautiful spring best! Are you listening to DECORATING TIPS AND TRICKS, our new decorating podcast? I sure hope you are. This week we will be talking about sofas (and Anita is telling the most hysterical story we almost had to stop taping), what we can't live without in our kitchens, and ways to invite spring into our homes!
Here's one of last week's episodes USING CRYSTAL, CHINA AND SILVER IN FRESH WAYS. Listen below:
And y0u can listen to all the episodes of Decorating Tips and Tricks HERE. Don't forget to listen on the go with your iPhone and android podcast app.
The weekly party featuring the scoop on the best home and garden blogs from around the web!
We are

Here's what your hosts are featuring this week…
5 GORGEOUS SPRING WREATH DIY'S || NO- SEW, GLUE GUN ENVELOPE PILLOW COVER || CREATE A SPRING INSPIRED SOFA
LISTEN TO OUR PODCAST DECORATING TIPS AND TRICKS!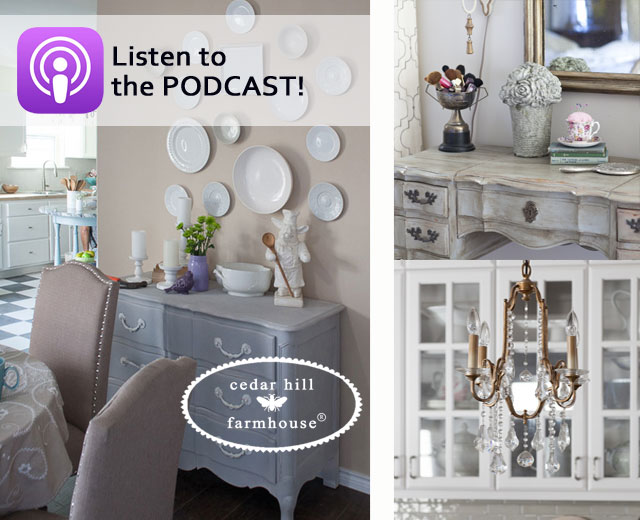 LISTEN TO THE PODCAST!!! DECORATING WITH DISHES
DIY TEACUP PIN CUSHION || TEXAS FLIP N MOVE DINING ROOM
CARPET REFRESH PROJECT || CHOOSE THE BEST LIGHTING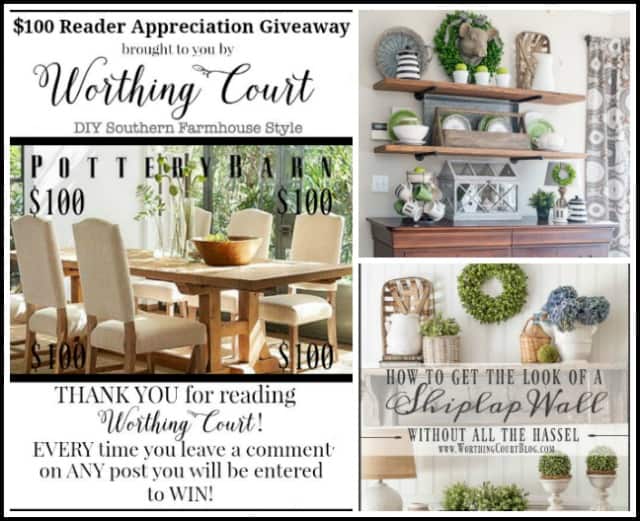 $100 POTTERY BARN GIFT CARD GIVEAWAY || IT'S ALL ABOUT GREEN – SPRING IN MY BREAKFAST AREA ||
HOW TO GET THE LOOK OF SHIPLAP WITHOUT ALL THE HASSEL
POTTERY BARN INSPIRED EASTER TABLESCAPE || EASY SHAMROCK WREATH || SIX WAYS TO DECORATE WITH EGGS
Choosing five features is the hardest job at The Scoop! There are so many, many feature-worthy posts!
Gorgeous ANEMONE SPRING BOUQUET DIY by Heather from Woods At Bell Trees. I love how she mixed an anemone with cabbage!
Wow, KariAnne! Thanks for the post that EVERYONE should read! It is such a fabulous reminder told in your perfectly warm and funny style! And the spring pictures aren't bad either! You will love A GOOD PAIR OF FLIP FLOPS CAN CHANGE THE WORLD!
Laura from The Turquoise House shared how to make an EASY ENVELOPE PILLOW. Great instructions! If you can sew a straight line, you can do this!
Seriously, a most adorable idea!!!! I'm making CHOCOLATE CONFETTI EASTER EGGS! Jenn! These are darling. Find them at Clean And Scentsible.
Debbie from Refresh/Restyle is so so creative! I love her SPRING DECOR DONE THREE WAYS! I'll be looking for a drawer to put my spring decor in too!