Hi friends, welcome back to THE SCOOP! We are thrilled you are partying with us!!! If you are bringing an entry to the party, thank you. And if you are here to visit our contributors we say, let's party and we hope you find lots and lots of things that inspire you! I have to tell you I've been keeping a huge secret! And I'm popping at the seams to reveal it. Hopefully, before January is over I'll be able to share it with you. But until I can spill the beans, make sure you leave a comment on any StoneGable post this month and you will be entered to win…
So keep on commenting!!! THANK YOU for being such fabulous readers! xo
You are partying with…
We are
Here's what our hosts are featuring this week…
WARM AND COZY WINTER DECOR || HOW TO CLEAN YOUR HOME IN 30 MINUTES A DAY || SWEATER PILLOW TUTORIAL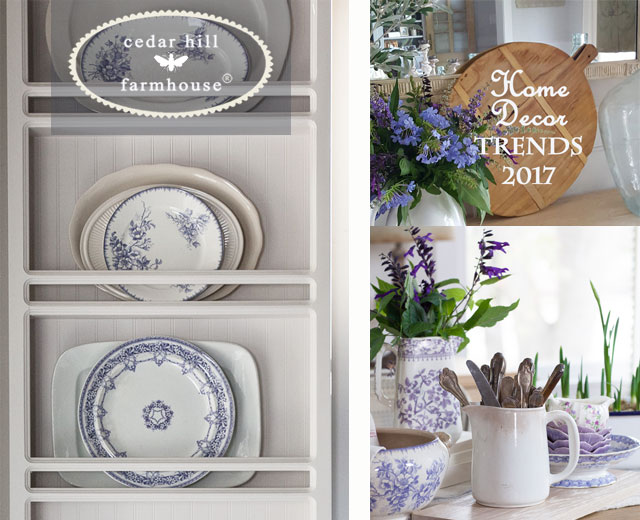 HOME DECOR TRENDS 2017 || HOW TO HANDLE AN AWKWARD CORNER
YOUR DREAMS FOR 2017 || HOW I AM ADDING MY COLOR OF THE YEAR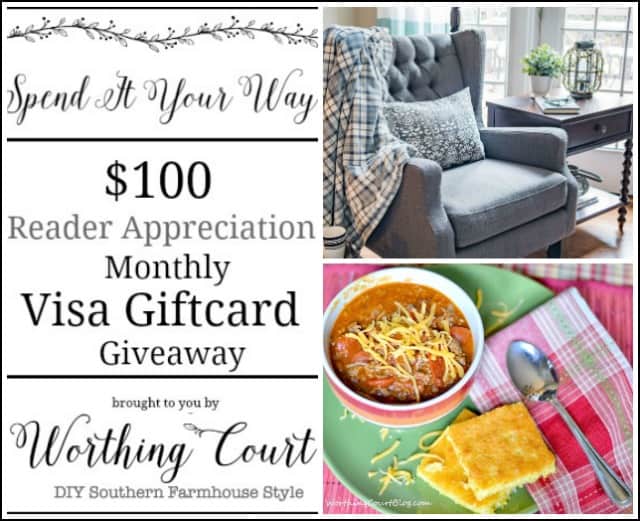 $100 VISA GIFT CARD GIVEAWAY! || MY MOST POPULAR 'HOW TO DECORATE' POSTS || 30 MINUTE CHILI RECIPE
THE PERFECT VALENTINE GIFT || COZY MASON JAR SWEATER CANDLES || EASY IRON-ON FAUX CROSS STITCH
I could feature so many fabulous posts from last week but here's just a few…
Oh, I love a good Organization Challenge! Laura from The Turquoise Home has a 30 DAYS TO LESS OF A HOT MESS CHALLENGE
Yummy! Erin at Table For Seven is serving up Vanilla Bean Scones. Gotta try them!
KarriAnne is one of those magical bloggers. Everything she does is gold! So she's sharing a goldmine of decor in TOP TEN ROOMS BEFORE AND AFTERS FOR 2016!
I love love love reveals! Jenna from Wife In Progress (such a cute name) is sharing her newly renovated GLAM FARMHOUSE POWDER ROOM.
This is a VINYL FLOOR. Can you believe it? Head on over to see Kelli and Kristi at Lolly Jane to see the amazing transformation! Cute toenails!