Welcome back to THE SCOOP! I love weekends that Bobby and I can spend together! We had date night on Friday and Saturday, church Sunday morning and we are up to our ears in projects!!! While he was installing floating shelves in my office, I was painting an old desk to upcycle into a side table in the family room. We love when the house is filled with family and friends, but it's also just as wonderful to have lots of time together! Look for some fun upcoming home decor diy's from StoneGable! A big congrats to our very own Anita from Cedar Hill Farmhouse. She was beautifully featured in Country French Magazine!
We are
Your host this week is Yvonne from STONEGABLE
Now let's party!
Here are some of the things your hosts have been up to…
STONEGABLE
|| 5 TIPS FOR CREATING A FABULOUS FALL VIGNETTE || 10 FALL ELEMENTS TO USE IN YOUR HOME || ADDING FLUFF AND FILLER TO HOME DECOR ||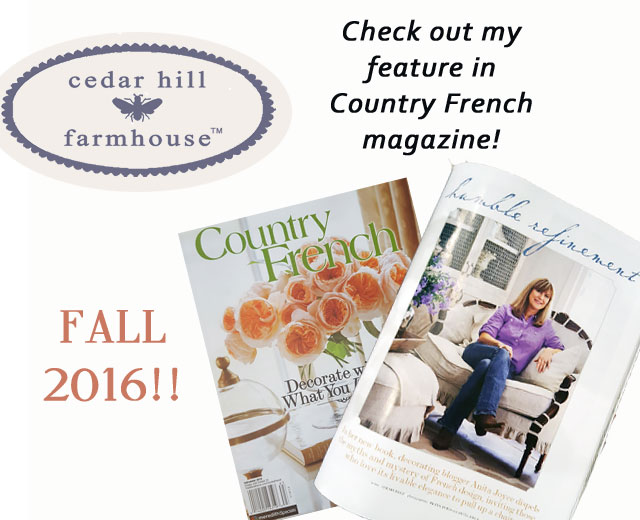 FRENCH LAMPS || NEW DECK FURNITURE WITH MOUNTAINS VIEWS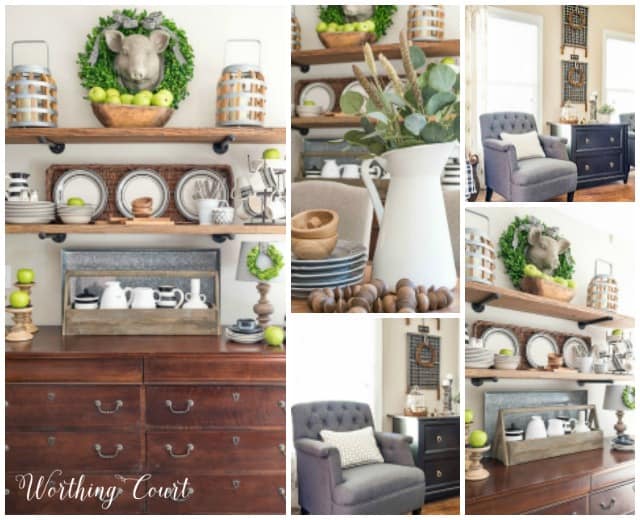 LATE SUMMER EARLY TO FALL FARMHOUSE SHELVES || 5 MINUTE LATE SUMMER CENTERPIECE || GETTING STARTED WITH MY OFFICE MAKEOVER
EASY NO-SEW BURLAP PUMPKINS || TRANSITIONING INTO FALL…APPLE AND BITTERSWEET WREATH || SPICED APPLE SIMMERING POTPOURRI
Here are just a few of the amazing posts our wonderful blogging friends shared last week…
Love the FARMHOUSE NAPKIN DIY from Refresh Restyle!
What a gorgeous GUEST ROOM MAKEOVER… my bags are packed for a visit to Design Dining Diapers.
APPLE PANCHETTA WAFFLES WITH BOURBON CIDER SYRUP… Yes, please! And thank you Cooking In Stilettos!
You will love love love this fabulous MANTEL MAKEOVER by Gwen Moss!
Ready for fall? Such a sweet SIMPLE FALL MANTEL from Cherished Bliss.