Here we are in mid-summer! Can you believe it? Where did the first part of the summer go? I know my southern friends are braving terrible heat, but here at StoneGable it's been heavenly. Sorta like San Diego weather. Which is so off for us this time of year, but I am so thankful for it. That means we can spend so much more time outside! Make sure you stop back here Wednesday and see a super cute outdoor summer table using all plasticware! YES, plasticware! Meanwhile, you can enjoy all the great post and inspiration of this week's SCOOP!
Hi my Scoop friends! It is hot, hot, hot and humid here in NC. I manage to do a little outdoor work very early in the mornings, before the worst of the heat and humidity set in, but then it's inside to the a/c for me! How about where you live? Any tricks for beating the heat?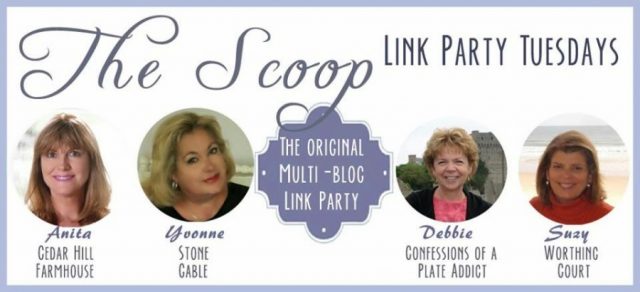 We are: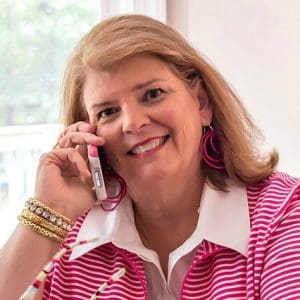 Hello everyone! Scoop day is always my favorite day of the week, but it's especially fun when it's my turn to host!
Here's a look at what your hosts have been up to.
|| EASY DROPCLOTH BENCH SLIPCOVER DIY || WHAT TO DO WITH ALL THOSE PILLOWS WHEN COMPANY COMES || INEXPENSIVE WAYS TO REFRESH YOUR LIVING ROOM
FIVE WAYS TO BRING PROVENCE INTO YOUR HOME || FARMHOUSE CANDLESTICKS FROM THE TOY AISLE || POTTERY BARN INSPIRED NO-SEW BOUGAINVILLEA PILLOW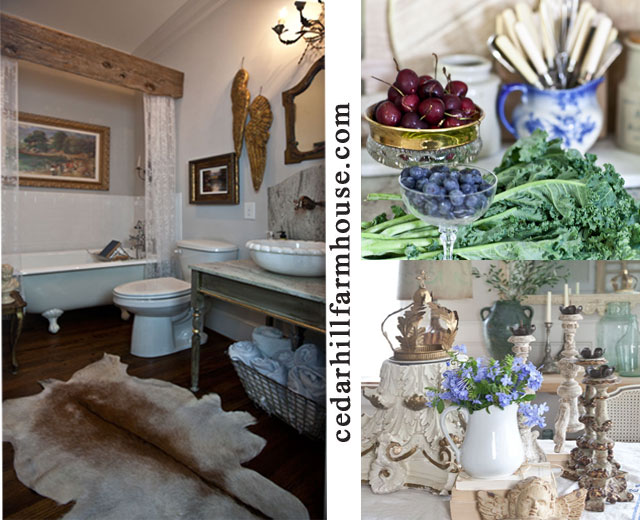 GROCERY DELIVERY SERVICE || USING GOLD LEAF || HOW THINKING CHEAP CAN BE COSTLY
A few features from last week's party!
A STROLL THRU LIFE – LIVING ROOM REVEAL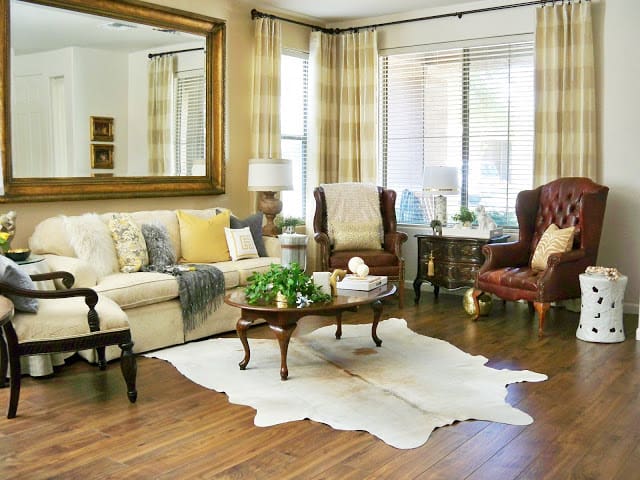 THE HEATHERED NEST – PAINTED OUTDOOR RUG – A DIY TUTORIAL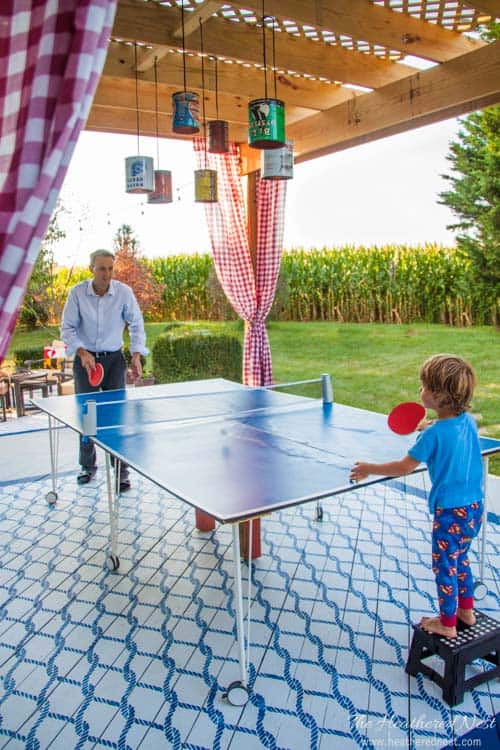 MEATLOAF AND MELODRAMA – NO BAKE CHOCOLATE PEANUT BUTTER CARAMEL BARS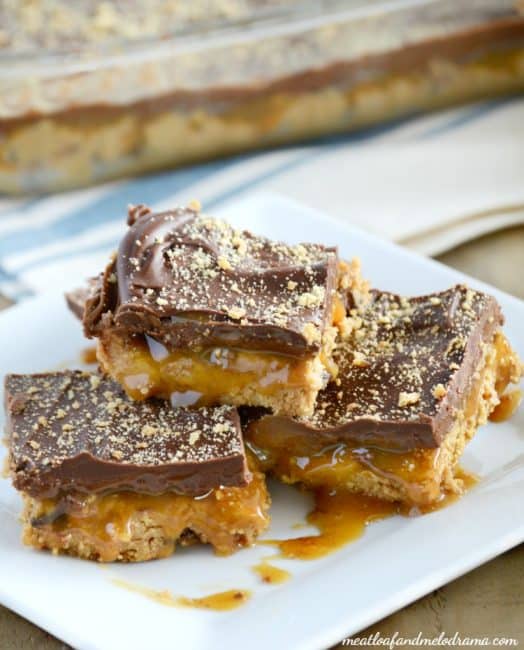 SADIE SEASONGOODS – DIY SEA GLASS BOTTLES
CHERISHED BLISS – HOW TO DECORATE ON A BUDGET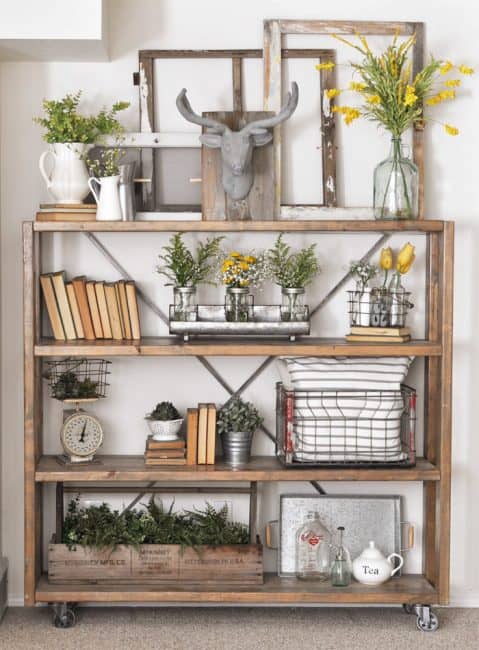 Thank you so much to everyone who visits and links up each week! Onto this week's party!