Welcome back to THE SCOOP! It's a busy week here at StoneGable as we get ready for a fun and memorable Memorial Day weekend. Our community has a big and very hometown-Americana Memorial Day parade with many tributes to the brave men and women who served to keep our country safe and their precious families. We pay special homage to those who gave the ultimate sacrifice for our great country! As you celebrate this weekend take time to remember our military. Happy Memorial Day!
We are
Yvonne from
StoneGable
and Suzy from
Worthing Court
Our host this week is
Debbie at
Confessions of a Plate Addict
Hi and welcome back to The Scoop! We are so happy that you are joining our party…either to inspire or be inspired! It's been a busy week here with school winding down for the little grands and summer cranking up with the upcoming arrival of its unofficial start…Memorial Day weekend! Sooo…I've been doing a little bit of holiday preparation mixed with a little gardening! I hope you'll take a peek!
Here's what your hosts are sharing this week!
CEDAR HILL FARMHOUSE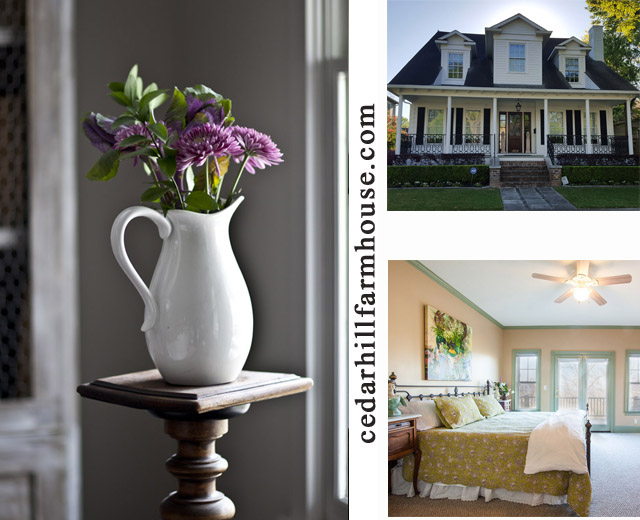 BRINGING THE OUTDOORS IN
WALKING TOUR OF HOMES || MOUNTAIN HOUSE BEDROOM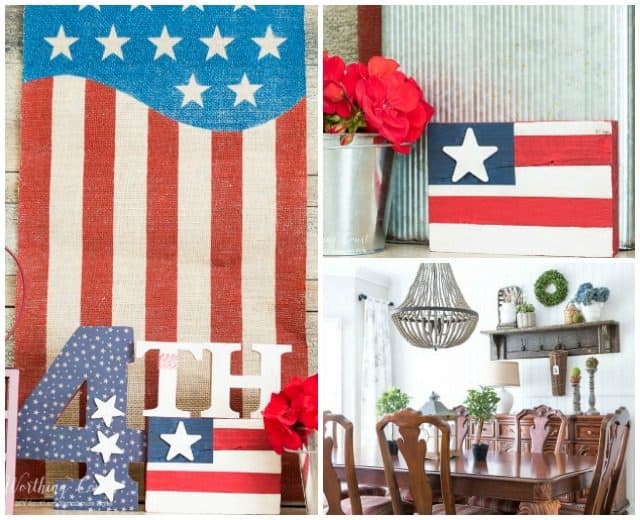 It's always so hard to choose, but here's what caught my eye last week!
Michael Lee at Rattlebridge Farm shared a peek at her GARDEN IN MID-MAY…beautiful!
Holly at McCall Manor showed us her FURNITURE THAT WENT FROM FANCY TO ORANGE TO FUN. You will have to see the before to believe it!
I just noticed that my favorite is back on the menu for the summer. But even better…now I don't even have to leave home to get it since Jen at Cincy Shopper shared her recipe for COPYCAT CHICK-FIL-A FROSTED LEMONADE! Yum!
Don't you love this? Diana at Adirondack Girl at Heart showed us HOW TO AGE TERRA COTTA POTS. I especially love that frenchy looking stencil…perfect!
Lauren at Bless'er House did a wonderful guest post on Cherished Bliss sharing her 8 TIPS TO MAKE YOUR HOME LOOK EXPENSIVE ON A BUDGET. This one is truly not to be missed!
And now…I can't wait to see what you have to share, so let's get on with the party!