Hi Scoop friends. Could someone please find spring and send it my way! We have had cold days and frosty night and measurable snow on Saturday. I love spring and wish it would hurry up and get here! It may be anything but spring on the outside here at StoneGable, but it's nothing but spring on the inside! Right now I have so many wonderful decorating projects in the works and can't wait to share. Until then, make sure to stop by the posts I'm featuring this week!
The weekly party featuring the scoop on the best from around the web!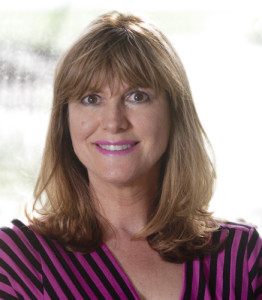 Hello, this is Anita, from Cedar Hill Farmhouse, your host for this week. The weather here has been spectacular! I'm enjoying my morning walks every day, and find myself lingering on the porch.
Here is what your hosts have been up to this week.
CEDAR HILL FARMHOUSE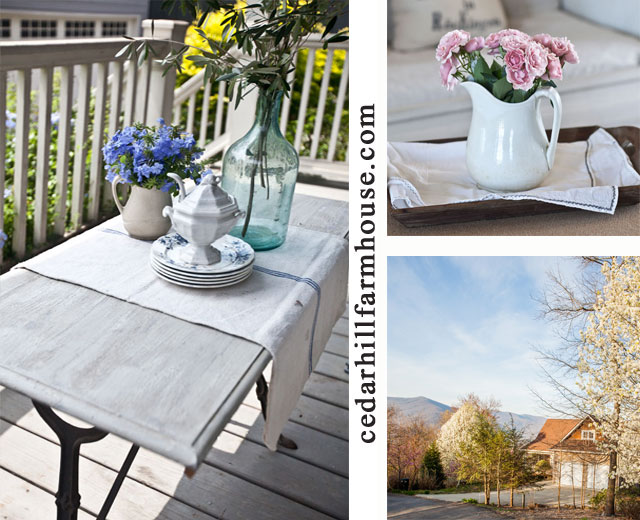 WORTHING COURT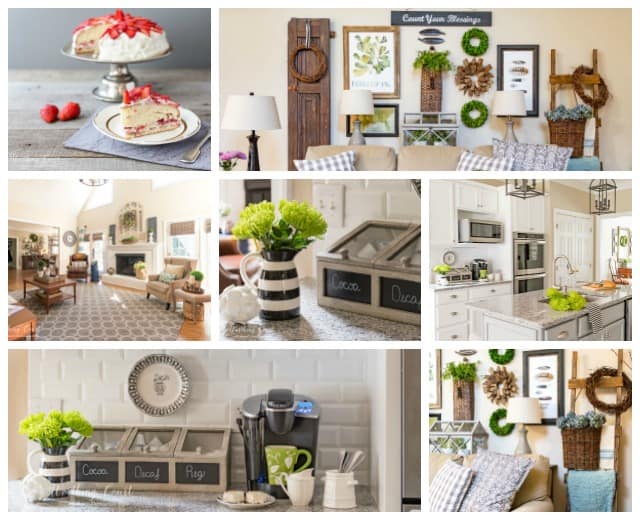 WORTHING COURT || FRESH STRAWBERRY CAKE RECIPE
FAMILY ROOM – BEFORE AND AFTER || COUNTRY LIVING SPRING HOME TOUR
CONFESSIONS OF A PLATE ADDICT
CONFESSIONS OF A PLATE ADDICT || HOW TO GIVE A CHAIR COUNTRY FRENCH STYLE
5 MINUTE LAVENDER GOATS MILK SOAP || VINTAGE FRENCHINESS FROM IKEA
STONE GABLE
STONEGABLE ||10 MINUTED HERB GARDEN IN MASON JARS
PAINTED MEDALLION MIRROR DIY || PUSSY WILLOW SPRING WREATH
And now for the features from last week's party.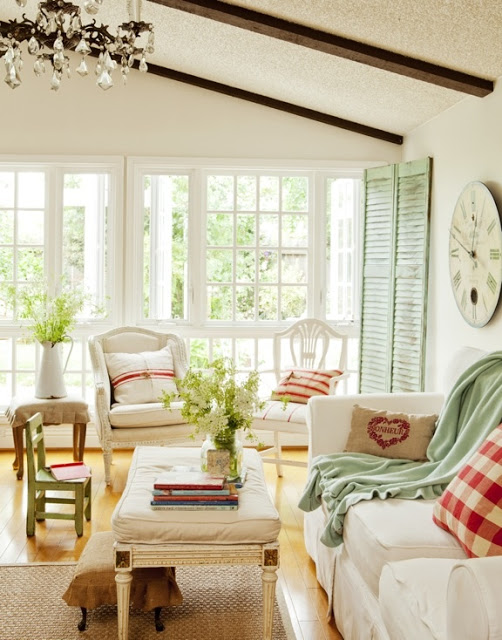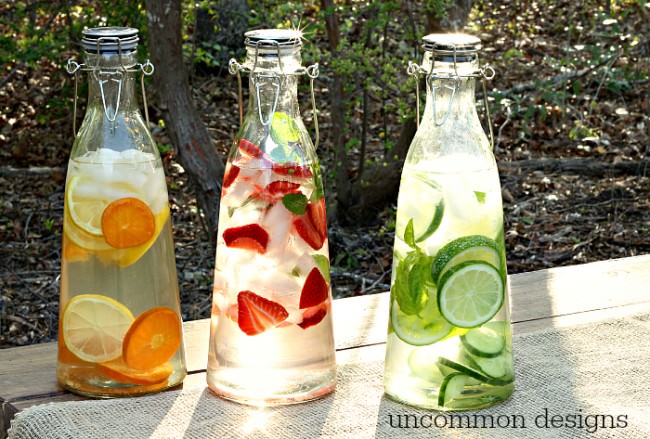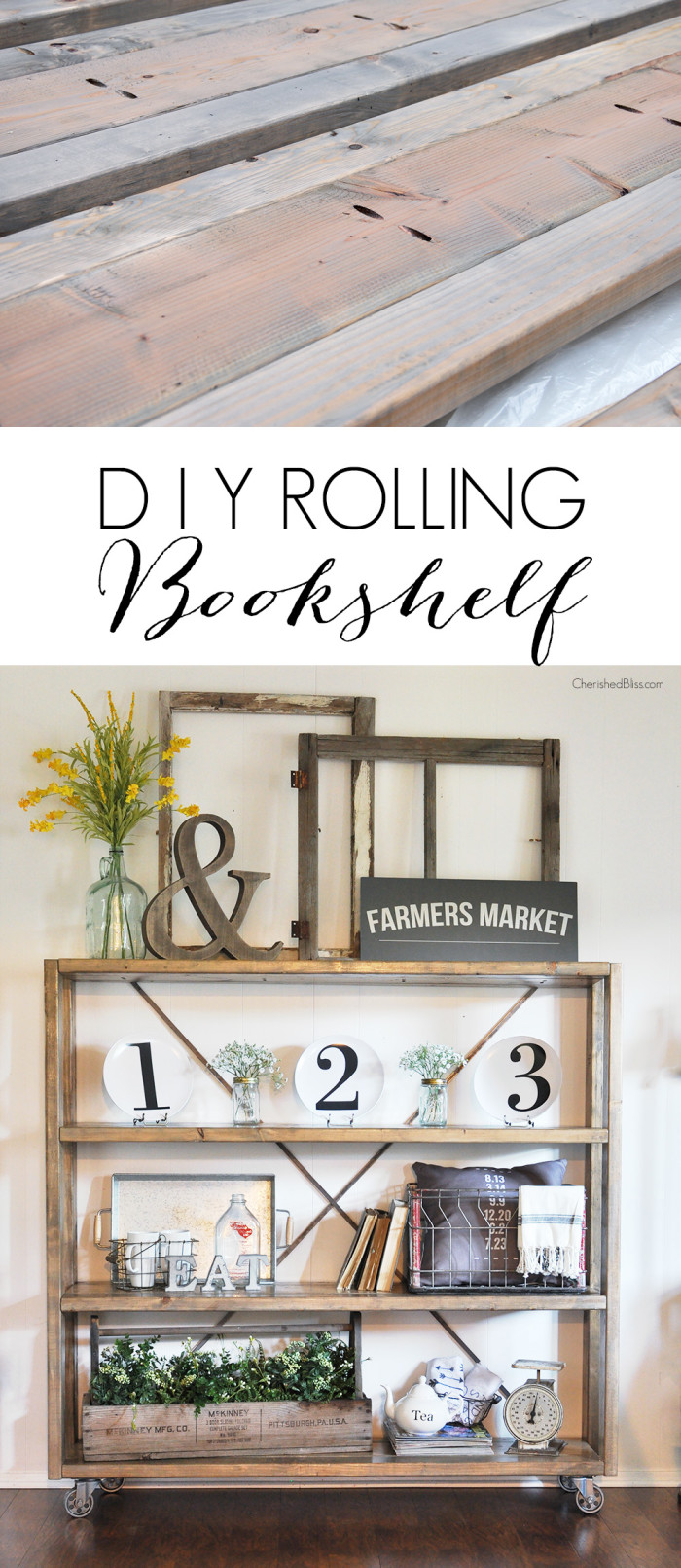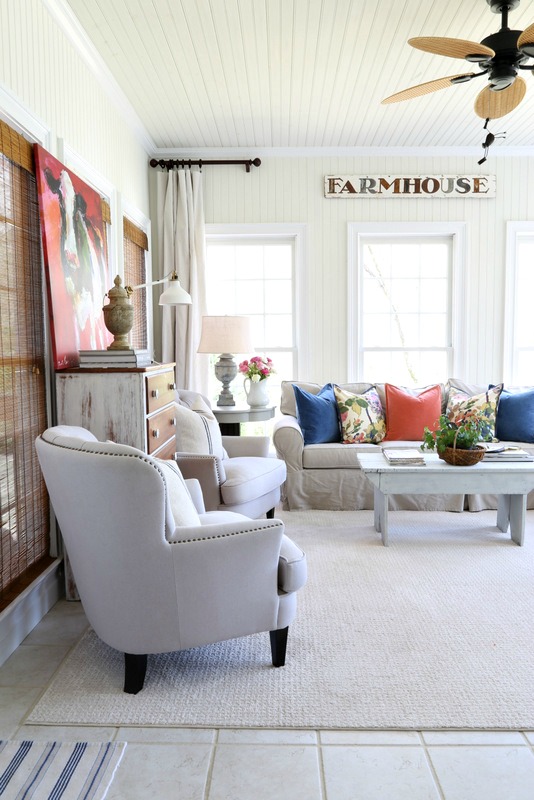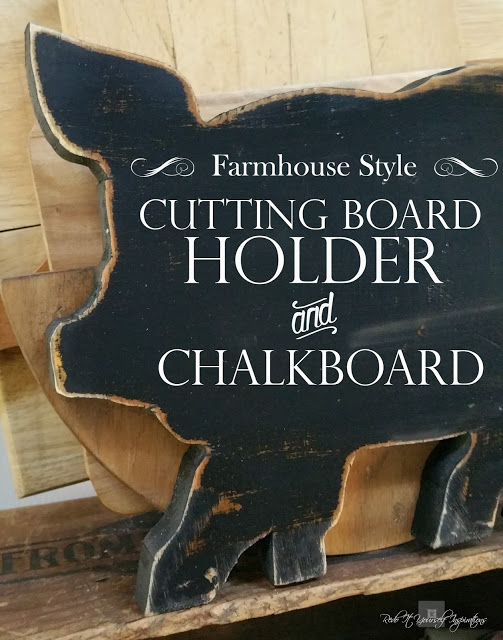 Now for this week's party.