THE MAGIC OF PAINT- BUDGET FRIENDLY IDEAS
I think a paintbrush is like a magic wand. Once I started using one… I just haven't put it down! Don't you love that painted furniture is so on trend right now. With a little paint we can drastically change the look of old tired pieces and breathe fresh new life into them… and into our decor for very little money! Today is all about inspire you to save money by painting something in your home… especially if you have never taken the paintbrush plunge!!!!!
I'm thrilled to be a part of this month's BUDGET DECORATING. Make sure to visit the blogs at the end of this post and get all their budget friendly decorating tips!
Over the last 4 1/2 years I've painted everything from walls to candlesticks… but mostly furniture! There is such a thrill turning an ugly cast off into a real show piece!!! LOVE it! I've learned a lot too and would like to share these budget friendly painting tips with you!
Here's the very first piece I ever painted. I primed this piece and used 3 coats of latex paint, a gold craft paint in the crevices and then a polyurethane final coat. Lots of work for such a little table!
But here's how it looked before…. so worth the effort! The bones of the table are so pretty but it had a hard, hard life!
Since then I have painted many pieces of furniture and more and my paint of choice is a chalk-type paint. The benefits of that kind of paint are many! No priming… great coverage… works on most surfaces and the finish is so desirable!!!!!
I know some of you are thinking that chalk-type paint is expensive. Well, it does cost more than regular latex paint, but believe me you get more out of a can of chalk-type paint than a can of latex… and it's a whole lot less work. It really is more economical to paint with chalk paint.
I have never made my own chalk paint but hope to this spring. I'll let you know how the homemade version stacks up to ready made!
Here are some easy tips for creating painted furniture pieces that will be a beautiful part of your decor!
Choose an old piece that has lost its will to live… in your home! They are the best and most economical makeovers!
Scrub every inch of it with a mild cleaner. It should be free from dirt and grime!
Remove all hardware. I keep a round tupperware handy to put all hardware and screws in. Remember to put the lid on and label it!
Now is the time to make any repairs. You want a pretty piece and one that is functional as well!
Paint a SAMPLE BOARD before you touch paint to a piece of furniture. This is the very best painting tip you will ever get!
Don't be overly careful or tidy with chalk paint. Slap a coat on and be done with it! Really!!!!!!
Make sure you lightly sand between coats of paint When I say "lightly sand" I mean gently rub a piece of fine grade sandpaper over your furniture… GENTLY like you are giving it the lightest massage!
Pick up the paint dust with a slightly damp white cotton cloth. I cut apart old white t-shirts and save them for painting jobs.
Let the piece dry a day after painting is complete and before waxing a piece. I know that "they" say this is not necessary. I think it is. I get better results letting a piece dry a day or two.
Use a dab of wax. Too much is not a good thing! Too much wax gets a little tacky.
If the hardware on an old piece is not that bad, it can be painted too and that's a big savings!
If you don't like the results… paint it again!!!
Start a Pinterest board of painted pieces you like!
You can paint more than furniture. I painted curtains (and the table in the image below)!
These are just a few of the things I have painted with chalk paint. I can't tell you how much money I've saved and now I have great custom furniture for my home! This spring and summer I have lots of other pieces to paint like my mahogany rice carved bed!!! Can't wait!
Here's the latest transformation. This old, old chest of drawers was DISGUSTING! Every time I see it in the guest room I want to sigh!!!! I used the paint I had on hand and only bought the drawer pulls. What a savings!
Why buy new when you can JUST PAINT IT!!!!
PLEASE VISIT MY BLOGGING FRIENDS FOR THIER BUDGET DECORATING IDEAS!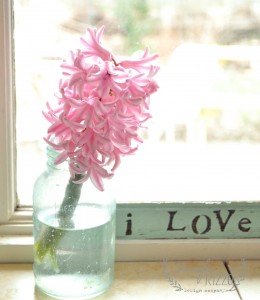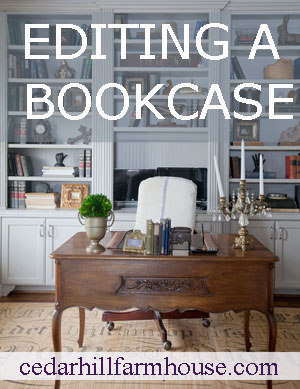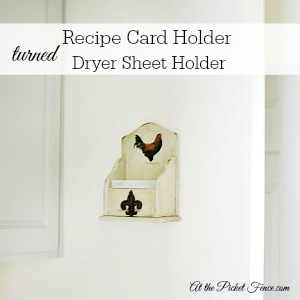 Remember to pin this to your Pinterest PAINT or DIY boards. You can follow me on Pinterest and see all the great painting projects I'm pinning HERE.