Did you know that you probably have dozens of decorating elements in your home that you may not be using? I'm talking about BOOKS! We all have them, but how many of us use them and display them in our decor? With just a wee bit of thinking outside of the box and purposeful placement, books can add so much personality… your personality to your decor and home! Here are 5 budget friendly, designer ways to decorate with books…
This is one of my very favorite series and I'm so thrilled to be a part of…
Make sure to check out the talented bloggers and their budget decorating ideas at the end of this post.
Now, let's get out our books and get decorating!
1. USE BOOKS AS RISERS
This is one of my very favorite ways to use books. If your accessories are a little diminutive, place them on a few stacked books to give them some height and visual weight.
I also love to stack books to elevate a lamp, like this chicken lamp in my breakfast room. I got this proud hen decades ago in a shop in Vienna Virginia. She's just a little too squat for this table… but perching her up on a few books bring the lamp to a perfect height!
Books can be put under almost anything!!! Go into your favorite room and I bet you can find a place to stack a couple books! And I bet your decor will look better for it!
2. FILL IN THE GAPS

Books work great to fill in gaps in vignettes! Slip in a couple books. Layered horizontally, books can fill up a large space and add an interesting, extra surface to decorate.
Added vertically, they can fill in gaps and add height!
Don't we all love to see what great books others are showing off? Books work like magic to pull our eyes into decor!
3. BOOK ADD COLOR
If you get a little tired of an all neutral look (is there such a thing?) add a few colorful books to brighten up your decor! Or choose some books to work with the colors in your room. What an easy way to get a very chic and polished look!
I've stacked a few books with blue jackets to support the blue and white color scheme in my room. Can you tell what kind of books I like to read?
4. BOOK COLLECTIONS
Do you have a collection of books? Why keep them in a book shelf when you can decorate with them? Group them all together in a wire basket like my go-to cookbooks. Or let them stand alone with attractive bookends on a table, buffet or even a night stand.
They don't have to be a leather bound matching set to make a pretty statement! Use what you have and let your books earn their decorative keep!
5. COVER BOOKS LOOK A UNIFORM
This is a look I can't resist!!! Most of us have books that we do not want anymore… why not cover them to work with our decor for a great uniform look! Because I use a lot of neutrals in my decor, covering books with burlap is my first choice!!! And I love love love this look!
Just think… you are only limited by your imagination! Use newspaper, sheet music, brown or white craft paper, wrapping paper and fabric! Find coordinating colors and patterns to cover book! This will give your room a real designer look!
If you have never tried covering books and using them to decorate you are in for a big treat!!!! It can be a little addictive! HERE is an easy, step-by-step diy for COVERING BOOKS WITH BURLAP (and any other medium) and still be able to use them.
This is such an easy and budget friendly way to embellish your decor!!!! How about you? How do you like to use books in your decor?
Please visit these very savvy bloggers for their budget friendly tips!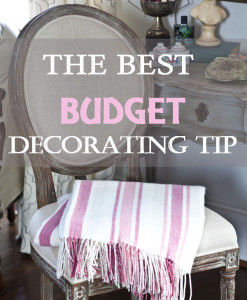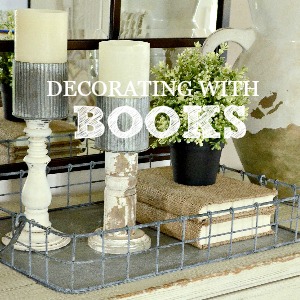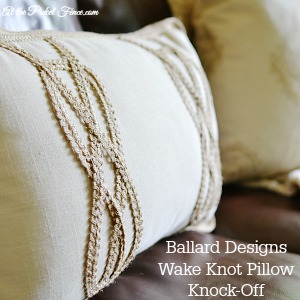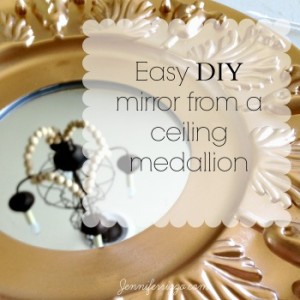 If you like this post you might want to pin it to your Pinterest DECOR or HOME boards. You can follow me on Pinterest and see all the great things I am finding to pin HERE.